Ministry of Defence Industry of Azerbaijan Republic
---
Opening of a Training Center for Operators of Unmanned Aerial Vehicles (UAV), Manufactured at "Azad Systems" JV of the Ministry of Defence Industry
28.12.2018 17:54
On behalf of the "Azad Systems" JV of the Ministry of Defence Industry we congratulate the Defence Ministry and its staff on the opening of a Training Center for UAV's operators.
The Training center, fitted with a wide range of necessary equipment and simulators within the scope of the "Azad Systems" joint project, meets modern standards. In the center it is anticipated to provide training for highly skilled experts on indigenous UAVs, being in the inventory of the Azerbaijani Army. The training center has all necessary conditions for providing operators and engineering staff of the Defence Ministry with theoretical and practical training, delivered by "Azad Systems" experts.
Along with the administration of the Ministry of Defence, the representatives of the Ministry of Defence Industry have also joined the opening ceremony.
In the end, on behalf of the Ministry of Defenсe Industry, we congratulate the personnel of the Armed Forces on the occasion of the Day of Solidarity of World Azerbaijanis and the New Year and wish them all the success in their service activities.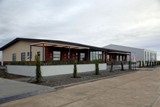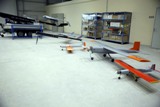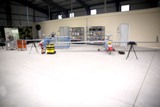 Readed: 2855
---
Print