The exhibition "MILEX-2019", which was attended by the Ministry of Defense Industry, was opened
15.05.2019 14:10
On May 15, the 9th International Exhibition of Arms Military Machinery "MILEX-2019" was opened in Minsk, Belarus. In the opening ceremony, the prime minister of Belarus read out a congratulatory letter from President Alexander Lukashenko addressed to the exhibitors. The Deputy Minister of Defence Industry of the Republic of Azerbaijan Yahya Musayev also attended in the opening ceremony.
The exhibition, organized by the State Authority for Military Industry of Belarus, includes 170 companies from 10 countries such as Belarus, Azerbaijan, Germany, Italy, Kazakhstan, China, Poland, Russia, Serbia and South Africa. The Ministry of Defence Industry of the Azerbaijan Republic is represented by its own stand at this exhibition for the first time.
The Ministry of Defence Industry demonstrates export-oriented products such as sniper rifles, assault rifles, assault machine guns, grenade launchers, mortars, various type of ammunitions etc. at "MILEX-2019" and considered one of the largest exhibitions in Eastern Europe in terms of infrastructure and number of participants.
During the exhibition, the Deputy Minister Yahya Musayev will meet with delegations from several countries and representatives of leading firms and companies in the field of defense industry.
The exhibition will last until May 18.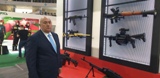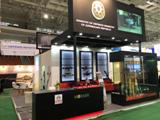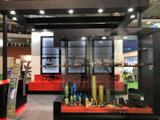 Readed: 1154